So even though I'm unable to get one just yet (but I have the PERFECT idea for my next one!) I've been looking through more literary tattoos. Just because it's fun to do. Thought I'd share some more with you all.
I like this one simply because it's a Mr. Darcy tattoo. :-)
I like this one just because it's a bookshelf. Doesn't seem to be any specific literary reference.
Depiction of the White Witch from Disney's Chronicles of Narnia: The Lion the Witch and the Wardrobe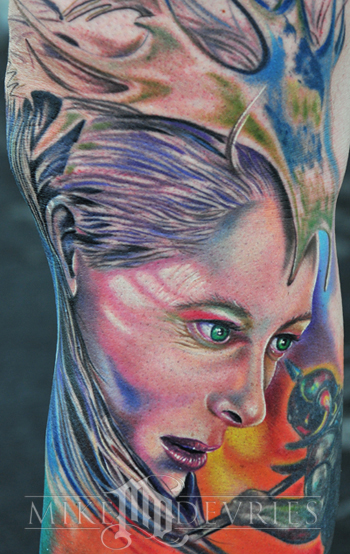 This is a tattoo of one of the broaches given to the hobbits etc. by the elves.
Love the Cheshire Cat. This artist is pretty talented (she did the LOTR tat too). Her name is
Chloe Vanessa
and she's in MA if anyone is looking for an artist.