Thanks to Tynga and co. over at Team Tynga's Reviews for hosting Stacking the Shelves every week!!
My birthday was almost 3 weeks ago (oh geez... I'm so old) and my wonderful fiance and his family got me a gift card to Books -a- Million as one of my gifts! Yay! So of course... I went on a book buying bender. Got some good ones to share with you this week! And a couple that I never posted from a previous week.
Ready?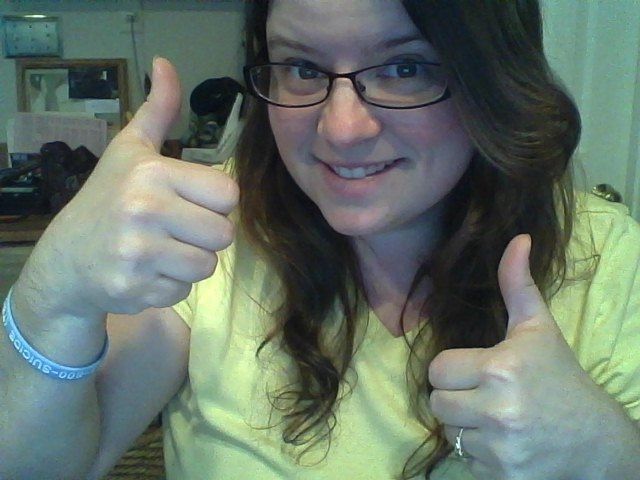 Ok.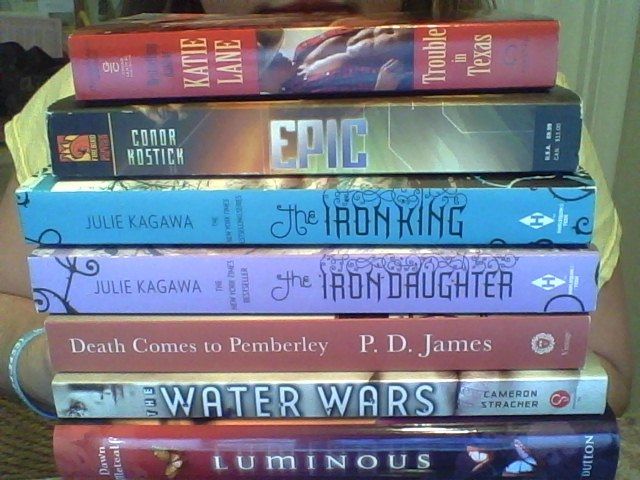 Trouble in Texas
by Katie Lane (book 4 in the Deep in the Heart of Texas series)
Epic
by Conor Kostick
The Iron King
by Julie Kagawa (book 1 in the Iron Fey series)
The Iron Daughter
by Julie Kagawa (book 2 in the Iron Fey series)
Death Comes to Pemberley
by P.D. James (a Pride & Prejudice sequel)
The Water Wars
by Cameron Stracher
Luminous
by Dawn Metcalf
Definitely not a lot of books compared to some... but it was quite a haul for me!! Super excited to read these. I'm already reading the P.D. James novel. Can't wait to see what you all got this week!
(P.S. if any of you are wondering about the blue bracelet I'm wearing... it's from
ImAlive.org
and I got it by donating to support the volunteers on the site!)